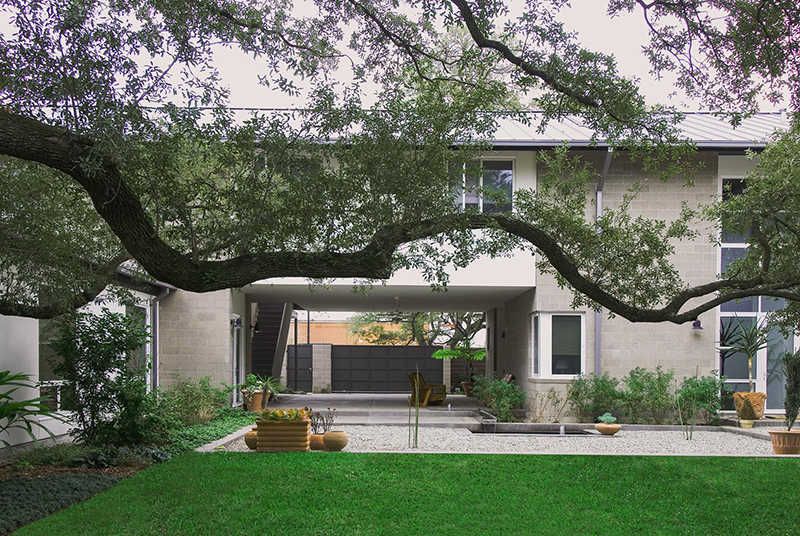 REVIEWS
"I hired YSL Builders to work with me on the remodeling of a home built in 1952 in Houston, Texas. The house was small but an architectural jewel on agreeably one of the most beautiful lots in River Oaks. The property was a heavily wooded acre that terraced down to Buffalo Bayou. Designed by Hugo Neuhaus, the house speaks that 1950 architectural style, now referred to as mid-century. The simple shapes and forms, and materials used, demanded that the renovation be done with the utmost attention to detail. There was no place to hide mistakes.
The project proved to be a remarkable journey for myself and for Yem. Yem's attention to the construction details were impeccable. I have lived in the house for over 5 years and, at times, catch myself smiling as I observe again and again the beautiful details quietly expressed throughout the house. In our society today, we often use "10" to indicate that perfect score! Using that same rating system, I would give YSL Builders and Yem Levy an "11" and offer to anyone my highest recommendation."
Johnny Steele
"Building with YSL Builders was unique and the most positive of all my experiences building and renovating houses and buildings, old and new, because Yem is so experienced and knowledgeable about what makes the process work well and what causes a building to be well built.
His training as an architect was helpful in many instances, but not as competition with the engaged architect, rather as a background to find workable and cost effective solutions to all types of challenging design issues. Our project was value engineered in many areas with Yem's extensive help, and the result allowed a relatively moderate cost for some very tricky finishes and design challenges. I would engage Yem again on any project I do without hesitation. He is an excellent builder and fun to work with."
Richard M
"We hired Yem Levy to build our house, which was completed four years ago, on the strong recommendations of two friends whose stunning homes he built, as well as both our architect and interior designer. We have congratulated ourselves on this decision ever since, and here is why:
Yem is meticulous. Our home is contemporary and it has no molding at the floors or ceilings, which builders use to hide imperfections. We are very demanding and critical clients, and the construction is perfect. Yem is extremely detail-oriented, with a great eye and simply knows what looks good.
Yem's employees and sub-contractors are top-notch. The people who worked on our home for Yem are true professionals. We still work with many of them for regular maintenance and projects.
Yem is long-term. We still rely on him for advice and referrals. For example, we have purchased several pieces of art since we moved in that needed to be lighted. Our electrician requested construction photos of the interiors of walls and ceiling, which Yem quickly provided and which proved invaluable. When we are considering an improvement, we consult him first regarding whether it is advisable and whom to call. Yem always responds promptly and courteously.
We could keep going on with our praises. If anyone wishes to talk with us, please ask Yem for the contact information."
Janet